Our Approach
We are continuing to adhere to the latest Government guidance in regards to residential care provision.
Following the latest announcement on 19/07/2021, there is now no limit on the number of 'named visitors' residents can have.
We are asking that named visitors only attend at the same time where they are from the same household. A lateral flow test will need to be taken prior to your visit or completed on arrival at Barley View.
PPE is still to be worn around the community and visits will take place in residents rooms. We still offer summer house visits if you would prefer to use this space.
As guidance changes rapidly in this area, visiting arrangements will be responsive to the current Covid19 area risk and government guidance for care homes.
Please contact our team to find out more about the current visiting options on 01706 659917.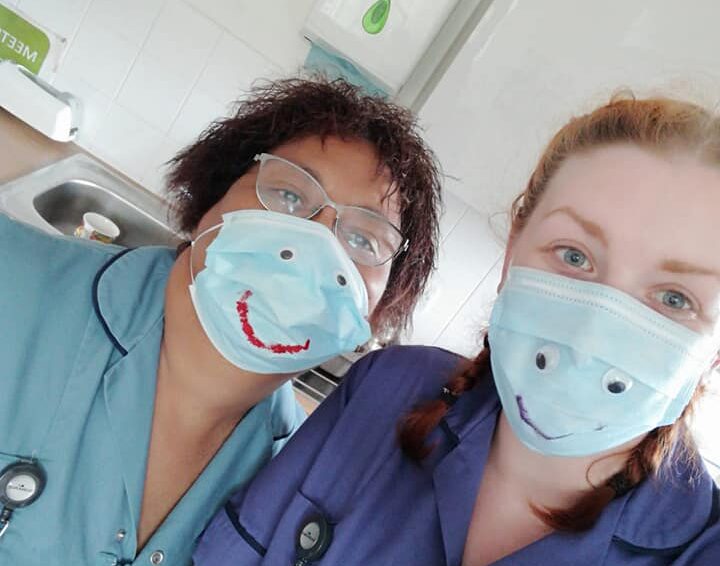 How can you guarantee the level of care for my family member at this time?
Our fantastic colleagues are working around the clock to ensure our residents are receiving excellent care and support as always, so please rest assured your loved ones are in compassionate and caring hands.
We're working really hard to support our residents and are still recruiting to ensure the staffing levels are maintained so that we continue giving your loved one the fantastic care and support they deserve.
In addition, we are continuing to follow our strict policies on infection control as well as guidance from Public Health England.
We will inform all residents and families if there is a confirmed case or suspected outbreak at the home.
If we have a suspected or confirmed case of coronavirus, then we will isolate the resident and care for them in their own room. Carers will wear appropriate personal protective equipment (PPE).
My family member is a resident, can I visit them?
We continue to facilitate visits for named visitors in a Covid19 safe environment.
We are pleased to confirm that residents will be able to receive unlimited named visitors indoors from 19/07/21, with tests needed before entry and personal protective equipment (PPE) provided.
Visits will continue to be in resident's rooms rather than communal areas.
Further opportunities for relatives and friends to have outdoor walks with visitors and summerhouse visits will continue in line with current government guidance.
Please contact our team to find out more about the current visiting options on 01706 659917.
How many visitors are allowed?
We're asking that only visitors from the same household attend at one time. Lateral flow tests will be needed before entry and personal protective equipment (PPE) will be provided.
How often can I visit?
There are no current limits to how regularly you can visit your loved one.
Should there be extenuating circumstances as to increasing the frequency of visits in a week please contact us.
Can I just turn up to visit my loved one?
No. All visits will need to be booked in advance.
How can I book an appointment?
Please call 01706 659917 to check availability and book in for your appointment.
Please call Monday-Friday between 09:00-16:00
You can also make an enquiry via email: adouglas@calico.org.uk
Do I need to wear a face covering when I visit?
Yes, masks must be worn at all times inside the home.
Can we hold hands?
Yes, designated visitors will be able to hold hands with their loved ones provided handwashing protocols are followed.
Close personal contact such as hugging presents higher risks but will be safer if it is between people who are double vaccinated, without face-to-face contact, and there is brief contact only
Can I bring gifts?
Yes, but please note that any gifts for residents should be dropped off at the reception. We will then quarantine them for 72 hours.
If you would like your relative to open a gift during a booked visit, please drop the gift off at least 3 days in advance and ensure this is clearly marked for a delayed opening.
Can grandchildren visit?
Yes. Babies and toddlers (under 2 years old) will be able to accompany visitors.
If I can't visit my loved one, can I find out how they are and what's going on in the home?
We'll be continuing to post updates on what we're up to at Barley View through our social media channels. If you're able to, please go to Facebook, and like Whitworth Care and for Twitter it's @Barley_View to get the latest updates. Please note, you will be unable to find out the condition of specific residents through these pages, but you will get an understanding of the latest updates and activities we've got going on.
Our staff are also working hard to provide a series of activities for the residents, as well as using technology to help families stay in touch through the use of software such as Skype. Please speak to our Business Manager, Gemma Dailey on 01706 659917 if you would like to organise this.
If you're not able to access any of these options, please contact us to arrange how you can receive updates on your loved one, and the activities from the home.
Our staff on duty will be pleased to provide you with the latest updates and information on your relative or friend. You can also contact Jane Williamson about any care and wellbeing queries.
How long will these restrictions be in place?
We don't know. We appreciate that these restrictions are difficult but they are vital to ensure the continued safety of our residents and staff. We're closely following Government guidance and that of Public Health England and will look to ease visiting restrictions as soon as guidance permits. In the meantime, your patience and understanding in this matter are greatly appreciated.
What if advice changes?
Our visiting policy is subject to change in response to revised  recommendations from Public Health England or new Government guidelines. We will endeavour to inform families as soon as possible of any changes.